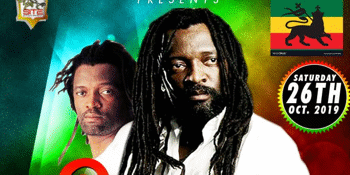 Eaglesite Entertainment Ventures present
Reggae Jamz - Tribute to Lucky Dube
Hermanns Bar- Sydney Uni (Sydney, NSW)
Saturday, 26 October 2019 9:00 PM
Eaglesite Entertainment brings to you - A night dedicated / Tribute to Lucky Dube , a South African musician and Rastafarian. He was murdered on 18th of October 2001 in Johannesburg, South Africa.

Lucky Dube recorded 22 albums in Zulu, English and Afrikaans. Lucky Dube was South Africa's biggest selling Reggae artist.

Come and enjoy the night with the best DJ's in town - Reggae, Reggarton and Afro beats.